PayPal Payment
We accept PayPal on both desktop and mobile. If you have a balance in your account, that balance will automatically be used before your backup payment method. 
1. Paying With PayPal, you can send payment quickly and securely online.
2. Through PayPal, you can pay with a credit card, debit card, or bank account balance.
3. Once your order is submitted, you will be redirected to PayPal's site where you could make the payment.
Paypal is another of our preferred payment methods. Owned by Ebay, this is a secure payment gateway where millions of dollars is transferred globally each day. Using industry leading technology, your information is kept safe and secure. When it comes to using Paypal for your order, you'll be re-directed to Paypal's secure website. Once your payment has been processed, you will be returned to gardnermuseumarchitecture.org.
WITHOUT PayPal?
Step 1
Add to Cart & Fill in your Basic Information and Coupon Code;
(If you have a PayPal Account, just click "PayPal" Button to Pay)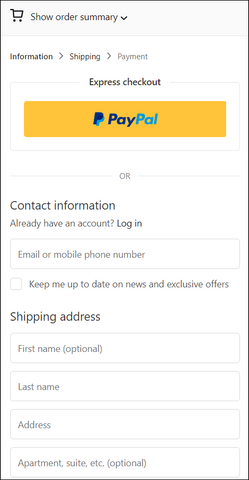 Step 2
Choose the Shipping Method;



Step 3
Choose your Billing Address and Click "Complete order" Button;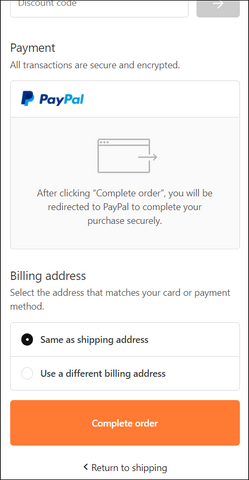 Step 4
Find the PayPal's Pop-up;
(If you have a PayPal Account, you can Log In and Pay directly, if not, you can click "Pay with Debit or Credit Card" Button to Pay with your Cards);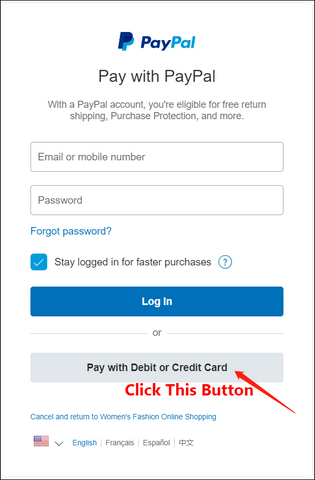 Step 5
Pay with your Debit or Credit Card (Fill in the related information as well).